Comments for
How Well Do You Know: Memorable Movie Character Names II
---
Users are allowed and even encouraged to submit specific feedback about quizzes.
Please keep in mind that some of these comments may spoil individual quiz questions.


Looking for the quiz that goes along with these comments?
Find it
here.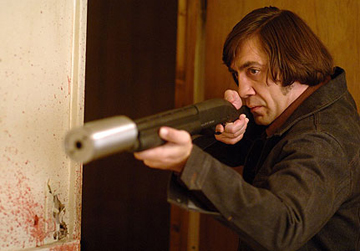 Comments are the sole responsibility of the person posting them.
By posting, you agree not to post comments that are off topic,
defamatory, obscene, abusive, threatening or an invasion of privacy.
Violators may be banned.
---
Comments


Answers:
1.
Verbal Kint
Akeelah and the Bee
Con Air
Dogma
The Usual Suspects
2.
Buzz Lightyear
Toy Story
The Right Stuff
L.A. Confidential
Bowfinger
3.
Mona Lisa Vito
Mona Lisa Smile
The Godfather, Part III
The Girl With the Pearl Earring
My Cousin Vinny
4.
Anton Chigurh
Undercover Brother
No Country for Old Men
Armageddon
Jaws
5.
Doyle Lonnegan
Rounders
Almost Famous
The Sting
Bugsy
6.
Dirk Diggler
Batman Forever
The Waterboy
Boogie Nights
Joe Dirt
7.
Gordon Gekko
Shak Tale
Wall Street
Madagascar
Field of Dreams
8.
Pop Fisher
Bull Durham
The Natural
Apollo 13
My Girl
9.
Pussy Galore
I am Curious...Yellow
Austin Powers in Goldmember
Goldfinger
Zack and Miri Make a Porno
10.
M'Lynn Eatenton
The Skeleton Key
The Color Purple
Ghost
Steel Magnolias
11.
Nigel Tufnel
The Replacements
Ocean's 11
This Is Spinal Tap
Striptease
12.
Ruby Rhod
Gone with the Wind
Gentlemen Prefer Blondes
The Fifth Element
Dr. Strangelove or: How I Learned to Stop Worrying and Love the Bomb
13.
Chili Palmer
Honeymoon in Vegas
Get Shorty
Goodfellas
Jerry Maguire
14.
Sway
Gone in Sixty Seconds
XXX
White Men Can't Jump
Barbershop
15.
Mr. Universe
Conan the Barbarian
Serenity
Spaceballs
The Matrix Revolutions
16.
Marge Gunderson
The Simpsons Movie
Far From Heaven
Fargo
The Silence of the Lambs
17.
Frederick "Warlock" Kaludis
Spy Kids
The Goonies
WarGames
Live Free or Die Hard
18.
Carl Spackler
Network
Saving Private Ryan
Caddyshack
Big Fish
19.
Reggie Dunlop
Ferris Bueller's Day Off
Splash
Slapshot
The Breakfast Club
20.
Hogarth Hughes
The Aviator
The Iron Giant
The Hudsucker Proxy
Psycho
21.
Long Duk Dong
Gung Ho
Sixteen Candles
Lost in Translation
There's Something About Mary
22.
Ratso Rizzo
Midnight Cowboy
The Muppet Movie
Dick Tracy
Grease
23.
Grimm Chipowski
The Brothers Grimm
Saw
Mission: Impossible II
Quick Change
24.
Noxeema Jackson
To Wong Foo Thanks for Everything, Julie Newmar
Action Jackson
Madea's Family Reunion
Big Momma's House
25.
Lili Von Shtupp
The Sound of Music
Inglourious Basterds
Blazing Saddles
The Naked Gun: From the Files of Police Squad!