Comments for
How Well Do You Know: TV Families
---
Users are allowed and even encouraged to submit specific feedback about quizzes.
Please keep in mind that some of these comments may spoil individual quiz questions.


Looking for the quiz that goes along with these comments?
Find it
here.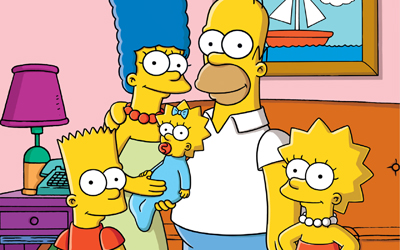 Comments are the sole responsibility of the person posting them.
By posting, you agree not to post comments that are off topic,
defamatory, obscene, abusive, threatening or an invasion of privacy.
Violators may be banned.
---
Comments


Answers:
1.
The Cranes
Eight Is Enough
Frasier
My So-Called Life
Life Goes On
2.
The Seavers
Leave It to Beaver
Family Ties
Growing Pains
Mama's Family
3.
The Keatons
Leave It to Beaver
Family Ties
Growing Pains
Mama's Family
4.
The Tanners
Happy Days
Roseanne
Undeclared
ALF
5.
The Bankses
Mr. Belvedere
The Dick Van Dyke Show
American Dad
The Fresh Prince of Bel-Air
6.
The Griffins
Family Guy
Married with Children
My Three Sons
Home Improvement
7.
The Carringtons
Revenge
Dynasty
8 Simple Rules
My Wife and Kids
8.
The Halliwells
Northern Exposure
Cosby
Charmed
The Courtship of Eddie's Father
9.
The Florricks
Dirty Sexy Money
The Good Wife
Diff'rent Strokes
Blue Bloods
10.
The Andersons
Bonanza
Reba
Father Knows Best
Family Affair
11.
The Collinses
Malcolm in the Middle
Family Matters
Benson
Dark Shadows
12.
The Conners
Little House on the Prairie
Roseanne
Gidget
The Wonder Years
13.
The Reagans
Falcon Crest
Third Rock from the Sun
Two and a Half Men
Blue Bloods
14.
The Wilkersons
Happy Days
Malcolm in the Middle
The Munsters
The Bernie Mac Show
15.
The Bravermans
Parenthood
Everybody Loves Raymond
Everybody Hates Chris
According to Jim
16.
The Fishers
Sisters
Brothers and Sisters
Hannah Montana
Six Feet Under
17.
The Morgans
Home Improvement
Gary Unmarried
Dexter
The George Lopez Show
18.
The Robinsons
Judging Amy
American Dad
No Ordinary Family
Lost in Space
19.
The Tates
Benson
Bewitched
Full House
Picket Fences
20.
The Kaniskys
Freaks and Geeks
The Nanny
Silver Spoons
Gimme a Break!