Comments for
How Well Do You Know: Robert Downey, Jr. Movie Roles
---
Users are allowed and even encouraged to submit specific feedback about quizzes.
Please keep in mind that some of these comments may spoil individual quiz questions.


Looking for the quiz that goes along with these comments?
Find it
here.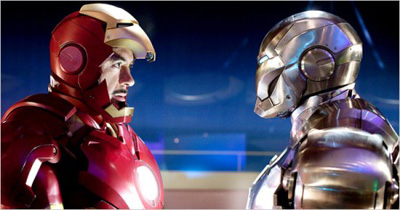 Comments are the sole responsibility of the person posting them.
By posting, you agree not to post comments that are off topic,
defamatory, obscene, abusive, threatening or an invasion of privacy.
Violators may be banned.
---
Comments


Answers:
1.
We know you know that Iron Man and Iron Man 2 featured Downey as:

Tony Stark.

But what other movie did his Stark make an after credits cameo (not counting a trailer for The Avengers)?
Captain America: The First Avenger
Thor
The Incredible Hulk
Punisher: War Zone
2.
Kirk Lazarus
Natural Born Killers
Tropic Thunder
Heart & Souls
Due Date
3.
Peter Highman
Zodiac
Two Girls & a Guy
Soapdish
Due Date
4.
Paul Avery
Zodiac
Air America
Bowfinger
Kiss Kiss Bang Bang
5.
Special Agent John Royce
Kiss Kiss Bang Bang
Natural Born Killers
U.S. Marshals
Gothika
6.
Wayne Gale
The Singing Detective
Natural Born Killers
Less Than Zero
Back to School
7.
Leo Wiggins
Johnny Be Good
Air America
Weird Science
Tropic Thunder
8.
Ian
Less Than Zero
Two Girls & a Guy
Weird Science
Bowfinger
9.
Jerry Renfro
The Gingerbread Man
Bowfinger
Natural Born Killers
The Soloist
10.
Harry Lockhart
Kiss Kiss Bang Bang
Heart and Souls
Due Date
Wonder Boys
11.
Julian
Good Night, and Good Luck.
Johnny Be Good
Weird Science
Less Than Zero
12.
Derek Lutz
Gothika
Zodiac
Back to School
The Shaggy Dog
13.
Terry Crabtree
Wonder Boys
Kiss Kiss Bang Bang
Natural Born Killers
Tropic Thunder
14.
Billy Covington
Soapdish
U.S. Marshals
Back to School
Air America
15.
Charles Spencer Chaplin
Don't waste time...
just pick...
Chaplin
...and hit 'Go on to the scores'.