Comments for
How Well Do You Know: 1980s Bands by Lead Singer 3
---
Users are allowed and even encouraged to submit specific feedback about quizzes.
Please keep in mind that some of these comments may spoil individual quiz questions.


Looking for the quiz that goes along with these comments?
Find it
here.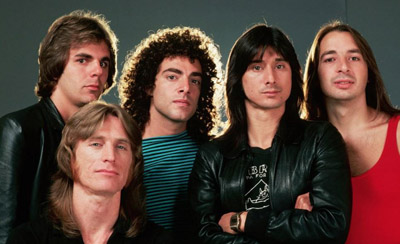 Comments are the sole responsibility of the person posting them.
By posting, you agree not to post comments that are off topic,
defamatory, obscene, abusive, threatening or an invasion of privacy.
Violators may be banned.
---
Comments


Answers:
1.
Steve Perry
Foreigner
Journey
The Fixx
Van Halen
2.
John Francis Bongiovi
Haircut 100
Asia
Frankie Goes to Hollywood
Bon Jovi
3.
Michael Hutchence
Midnight Oil
Mr. Mister
INXS
The Sundays
4.
Stuart Adamson
Echo & the Bunnymen
REO Speedwagon
Big Country
Styx
5.
Rob Halford
Rainbow
Cinderella
Judas Priest
Metallica
6.
Mark King
Level 42
Arcadia
The B52s
Berlin
7.
Roland Orzabal
Men at Work
Tears for Fears
Men Without Hats
ABC
8.
Morrissey
Baltimora
Arcadia
The Smiths
A Flock of Seagulls
9.
Graham McPherson (aka Suggs)
Madness
Ratt
Talk Talk
Dead or Alive
10.
Robert Smith
The Call
The Cult
The Cure
The Alarm
11.
Chuck D
Beastie Boys
Public Enemy
Digital Underground
Digable Planets
12.
Kevin Cronin
A-ha
REO Speedwagon
The Cars
Icehouse
13.
Lou Gramm
Foreigner
King's X
Toto
Erasure
14.
Martha Davis
Quarterflash
The Motels
Mary Jane Girls
Weather Girls
15.
Black Francis
Loverboy
OMD
Pixies
Black Flag
16.
Kevin DuBrow
Quiet Riot
White Lion
Wham!
Scorpions
17.
Martin Fry
Crowded House
Talk Talk
ABC
Big Country
18.
Astrid Plane
Pretty Poison
Berlin
Klymaxx
Animotion
19.
Roland Gift
Everything But the Girl
Fine Young Cannibals
Cameo
Dexy's Midnight Runners
20.
Joey Tempest
Europe
Kajagoogoo
Fun Boy Three
Art of Noise